How Do You Choose A Safe? Look At The Replacement Policy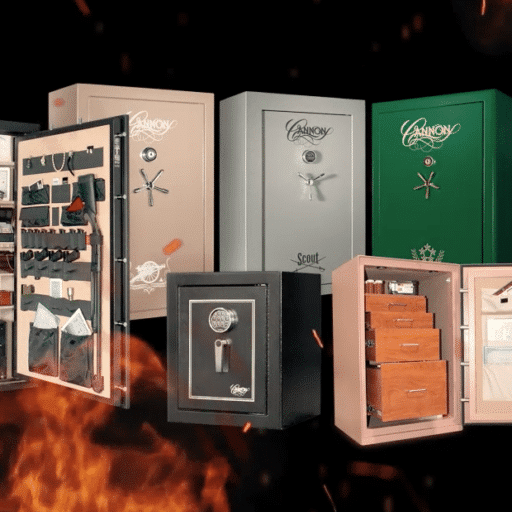 Gun safes today in many ways have become like automobiles. Each manufacturer offers unique features, attempting to make their product appear different from the rest. Aside from the advertised product features, very few talk about what they will do after a sale has completed. Unfortunately, over time many consumers pay more than the original purchase price of the safe..
Consumers Pay More Because Of Poor Replacement Policies
While many policies sound complete, they often do not cover drilling a safe open or shipping the safe cross country for repairs after a Burglary, Fire or Natural Flood disaster. Services such as this can cost hundreds. Cannon Safe offer our customers a ZERO COST – Lifetime Replacement Policy **.
Not All Replacement Policies Are Created Equal
In time of disaster recovery from a Burglary, Fire or Natural Flood:
Who pays for a safe tech to open the safe?
Who pays for the safe to be repaired onsite at your home?
Who will pay the freight to the factory and back for repairs?
Cannon's Lifetime Safe Warranty

Cannon Safe offers an industry leading warranty that includes a lifetime replacement policy for our customers. Further, we offer the highest degree of customer service, care, and attention in the industry. We take pride in the quality, durability, and reliability of our safes. Since we believe your choice of a Cannon safe is a permanent one, we're proud to offer lifetime protection for your investment to give you peace of mind.

So what does lifetime protection mean for you as a customer?

It means your safe is warranted against:

Defects in workmanship and materials

Damage from an attempted break-in or an actual break-in

Natural flood and fire

If any of these unfortunate events occur Cannon will repair or replace any defective or damaged part or replace the safe completely, as long as the proper documentation is provided and the safe is registered. Whenever possible, the safe will be repaired locally. If your Cannon safe needs to be replaced, we'll simply require the old safe to be returned to the factory at our expense.

If you purchase a Cannon safe, your lifetime protection policy will give you peace of mind that your investment is well-protected against defects, break-ins, and natural flood and fire. At Cannon Safe, we're proud to honor our customers with this lifetime protection policy, because we truly care about our customers before, during, and after the purchase of a Cannon safe.